Yeo!
Just finished working with the wonderful people at Flickerpix Animation Studio for the last couple of weeks, here's what they've said about it on their website, which you should check out!
'We're currently shooting a series of idents for Channel 4's That Paralympics Show, featuring iconic presenter Ade Adepitan in miniaturised silicon form.
In each of these ten idents, our animated Ade puppet will perform some of his best known basketball stunts, whilst in the background, Belfast-based street artist FRIZ, whose work you can check out here, will spray paint various murals representing Paralympics sports. Everything will be shot in time-lapse photography, making the world around artists and puppet move in lightning fast pace…'
Will share more when they are being shown on Ch4.
Was an absolute joy working alongside Vicky, Megan, Joel, Johnny, Simon, Jasbeer, Paul, Jordan and Callum (Master of Tea!).
Saturday 31st March saw the awesome funtimes that was Titanic Lockdown in the T13 space which will be happening again in June.
Had the pleasure of painting a wall with fellow Spoomers KVLR & REDMONK
I painted an alternative pin -up style Dorothy Gale from the Wizard of Oz, with Toto and a Winged Monkey. A mix of spray and acrylic brushwork.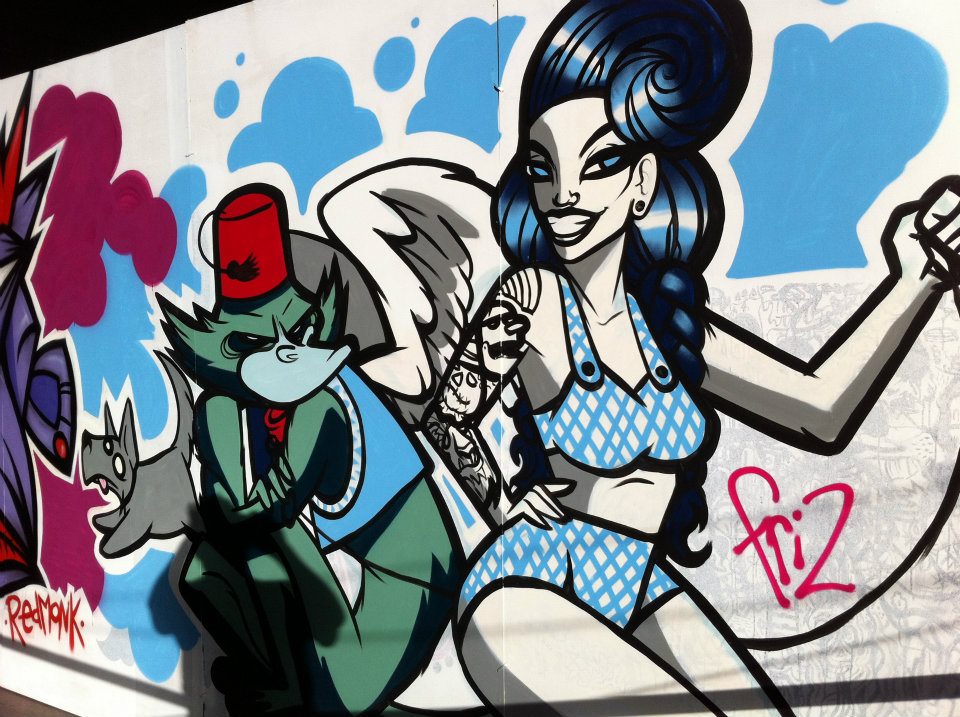 photo courtesy of Seedhead Arts.