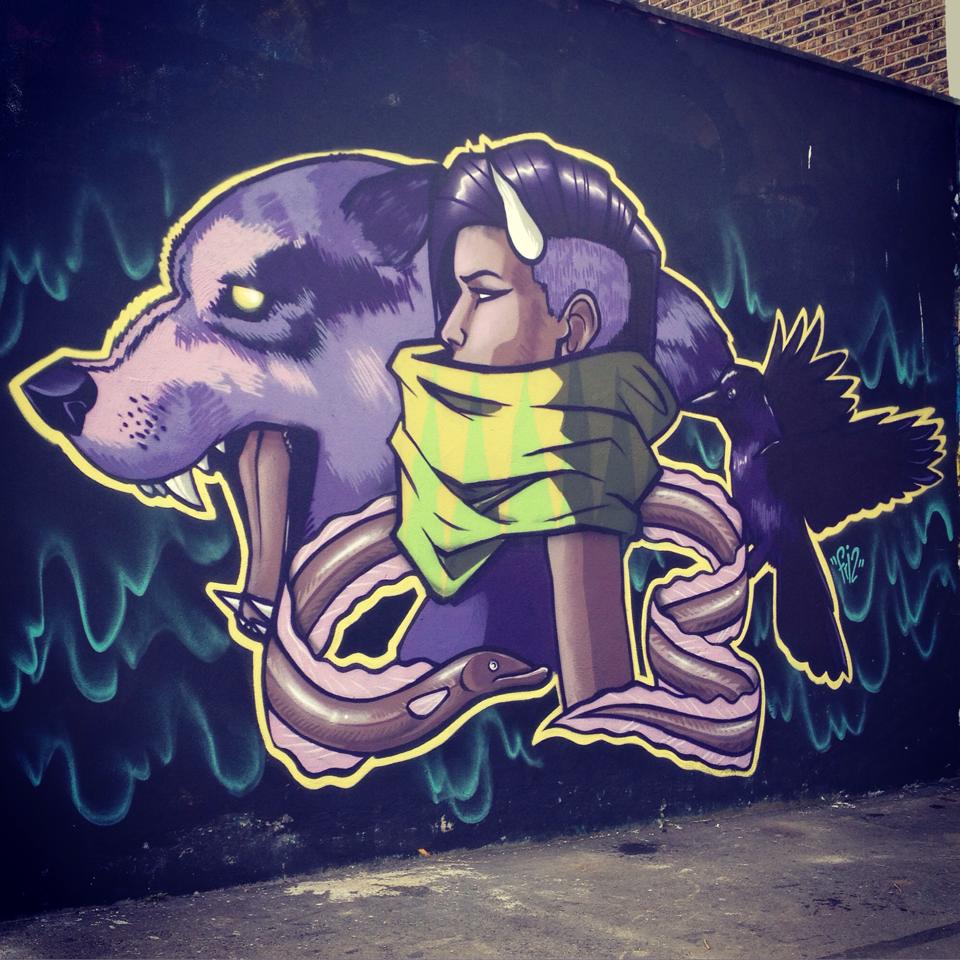 My contribution to the very awesome All City Tivoli Jam in Dublin this year. A modern take on The Morrigan, a Celtic Deity who could take the form of a wolf, cow, eel and crow.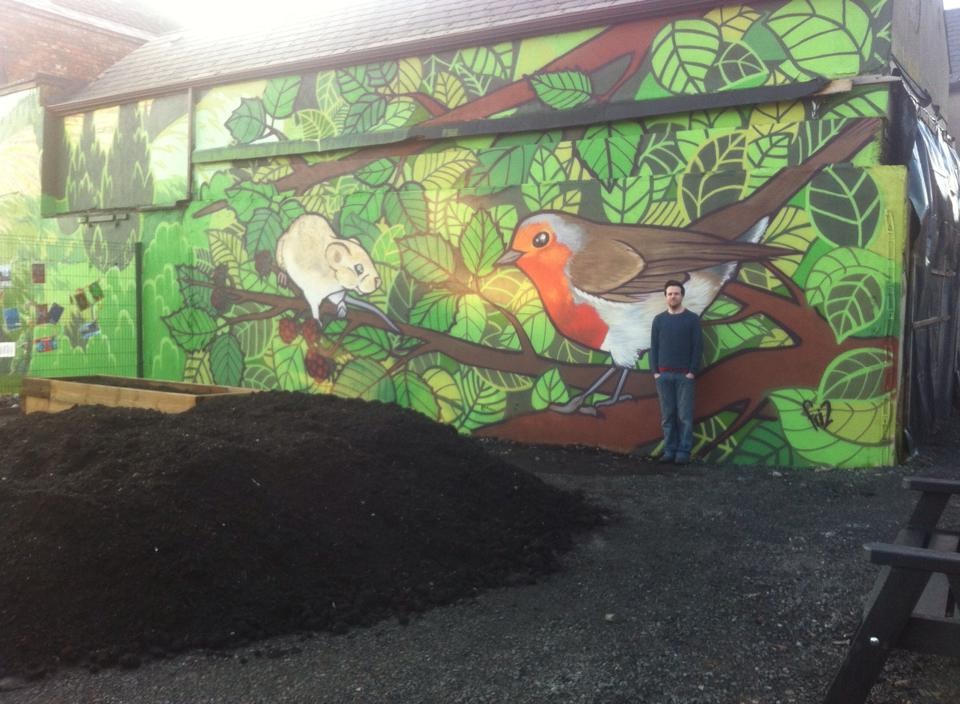 I was delighted to be asked by Groundworks NI to create a mural in the new Community Garden to link up with the existing Hicks 54 mural. Couldn't have finished it without the help of my partner in crime Gerry.  Newtownards Rd in Belfast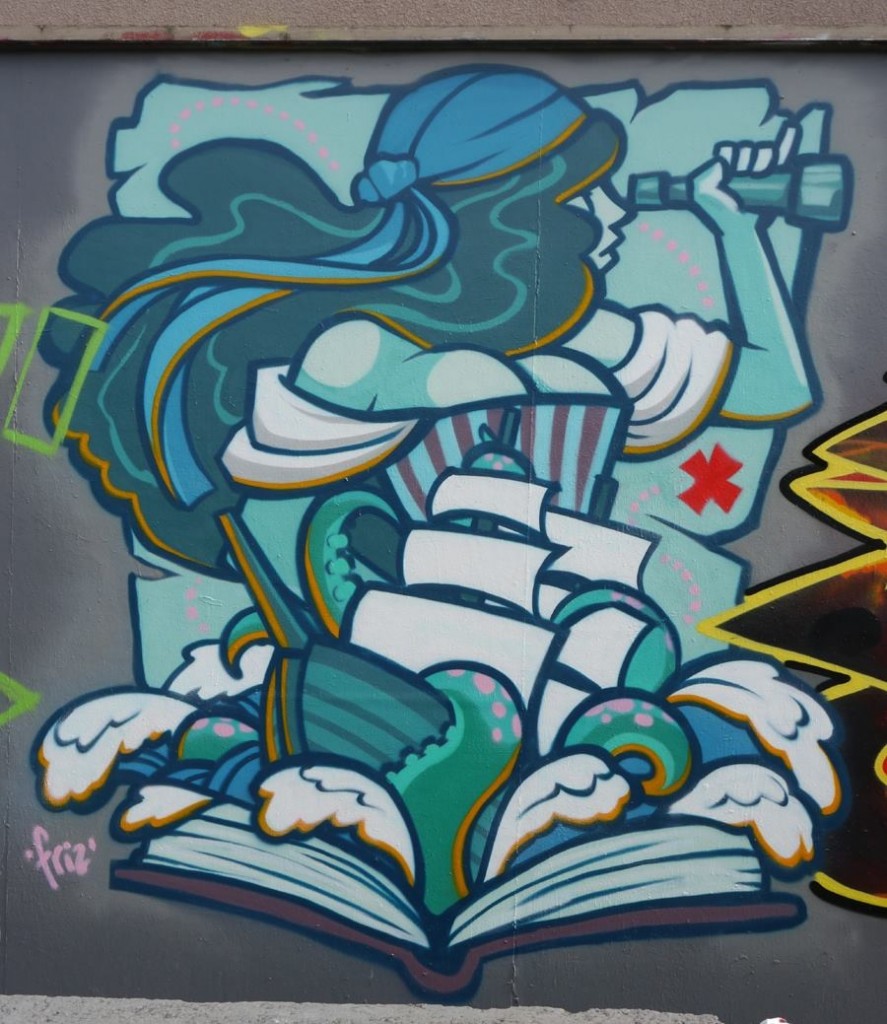 Pirate Queen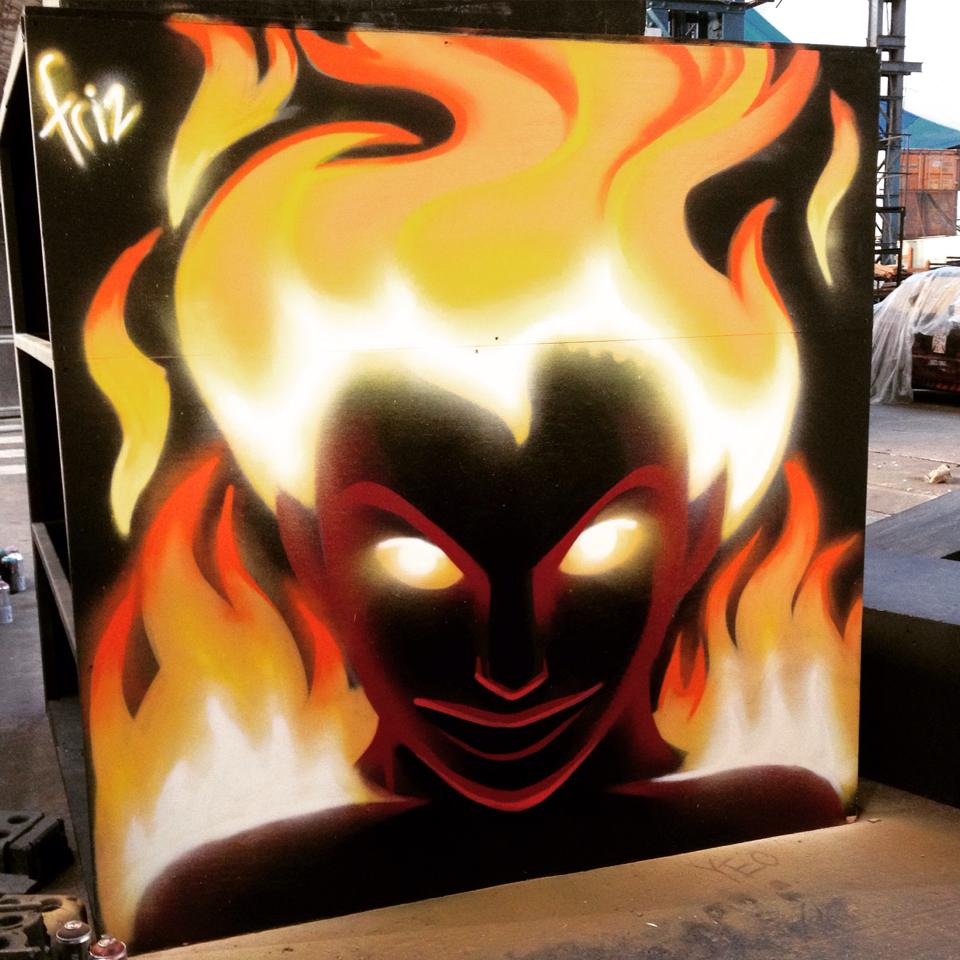 Flame On! Section of the Parkour set up in T-13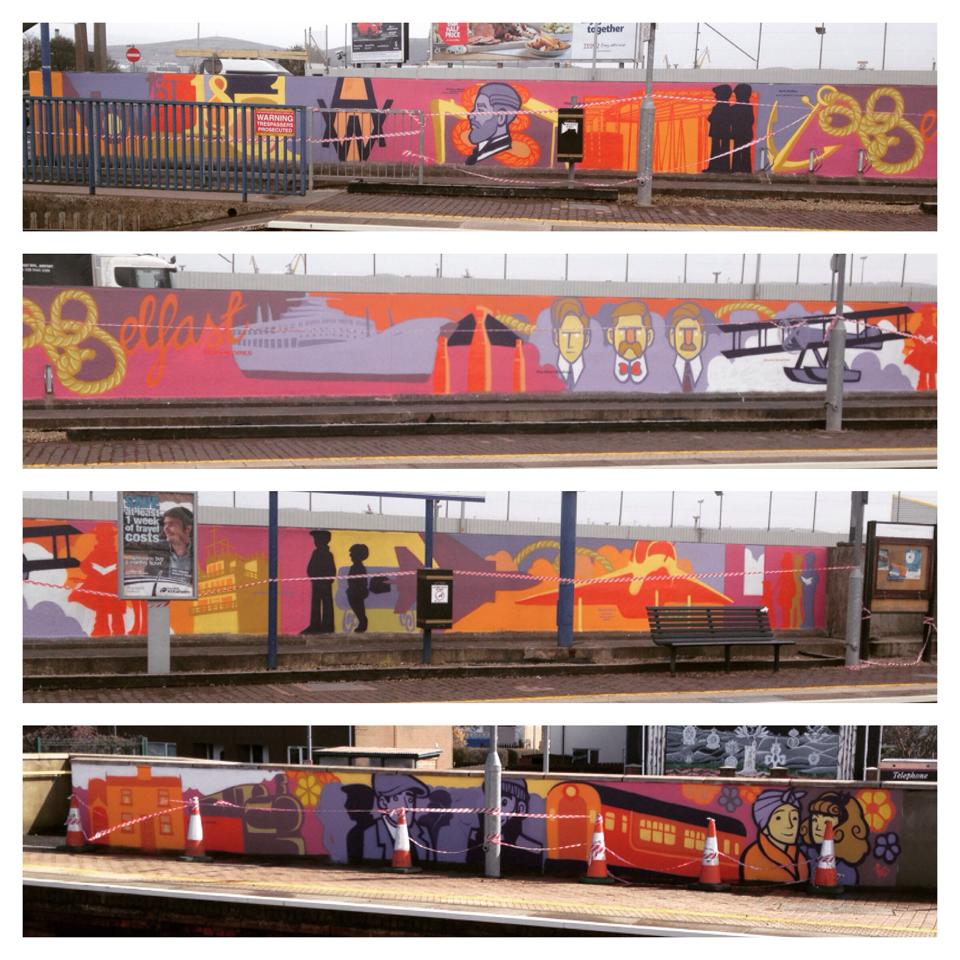 Commissioned (very long) mural at Sydenham Train Station in Belfast, celebrating Belfast's Industrial history and ties to the local area. Arranged by Palmerston Residence Association, Translink, BCC and PCSP.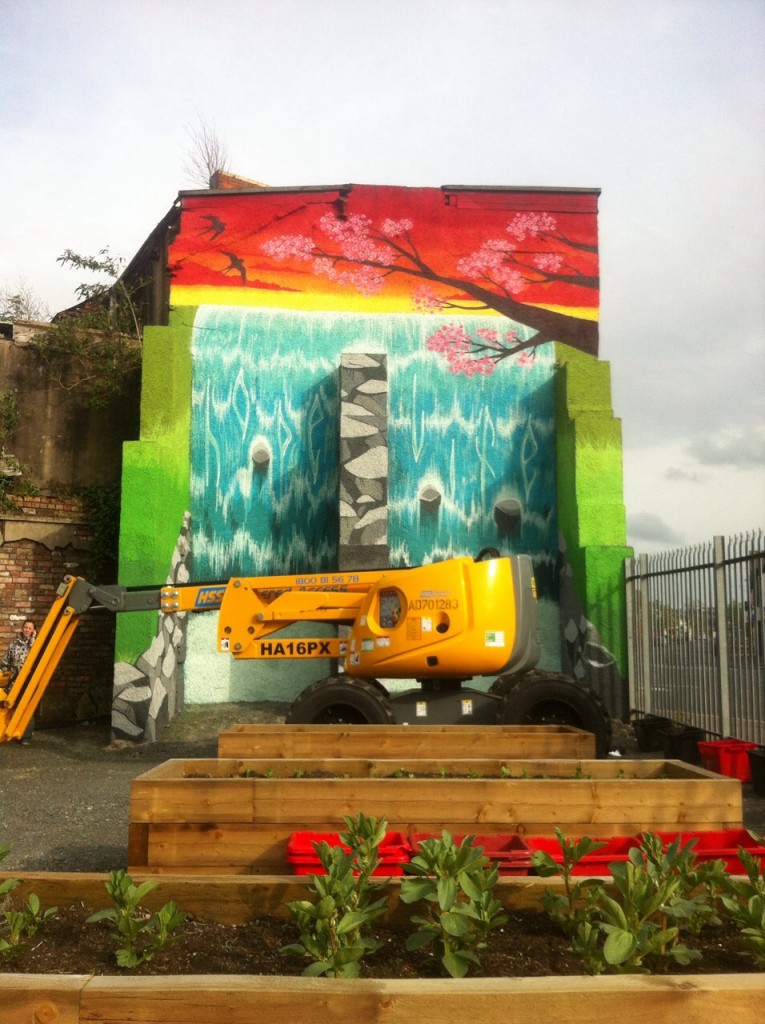 Another piece for Groundworks NI in a different Community Garden on Clandeboye St. Unusual wall, very fun to paint. The mural was designed with the direction and input of the local S.O.S. (Survivors of Suicide) group.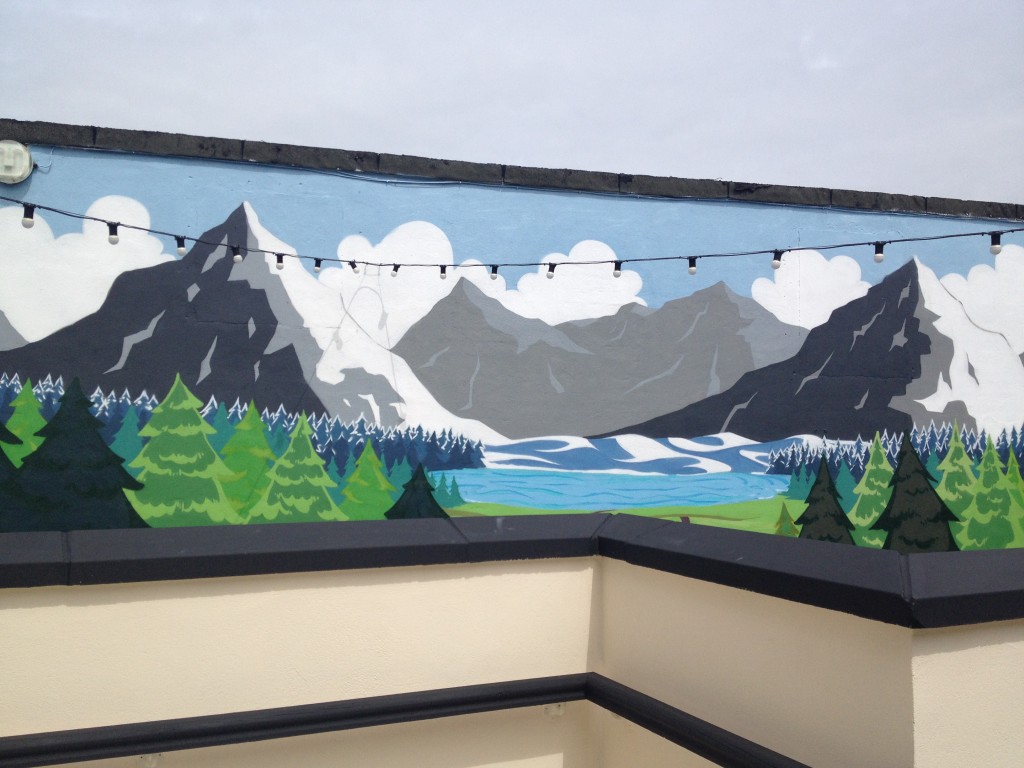 Landscape commission for The Coach in Banbridge for their beer garden.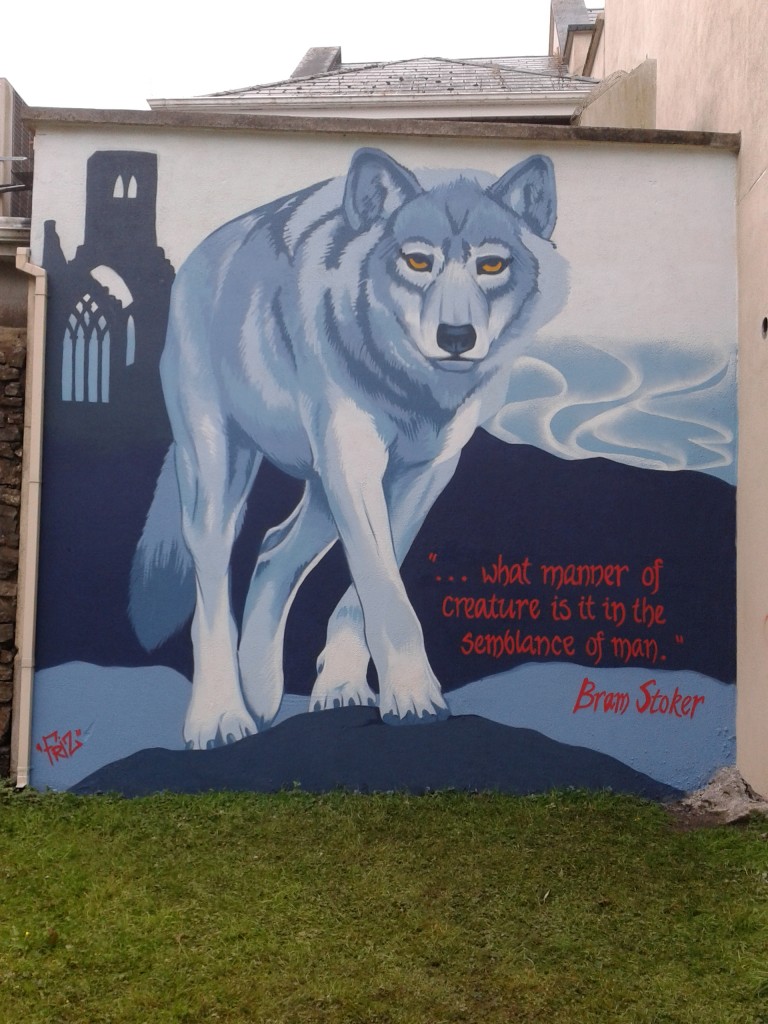 Wall commissioned by Sligo Tidy Towns. I wanted to create a mural that celebrated the Sligo connection that Bram Stoker has to the town and it's possible influence on writing Dracula.
Custom paint job for Jump NI – Parkour specialists.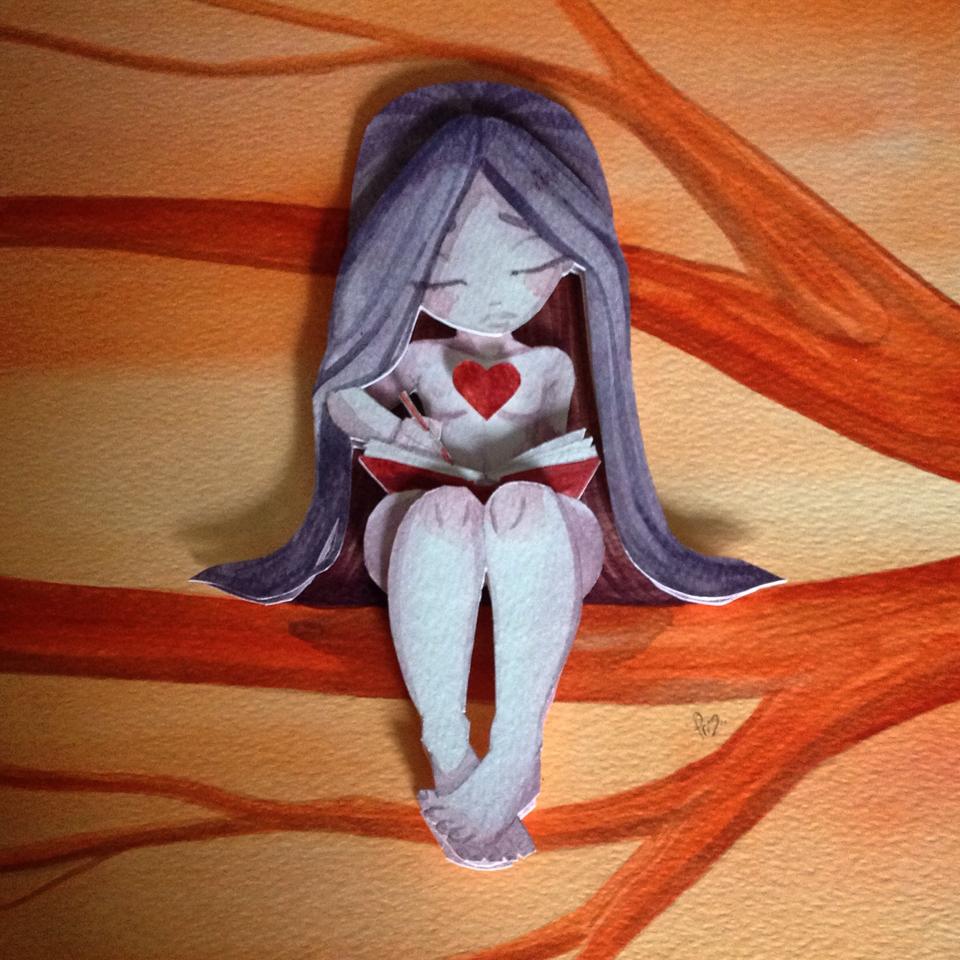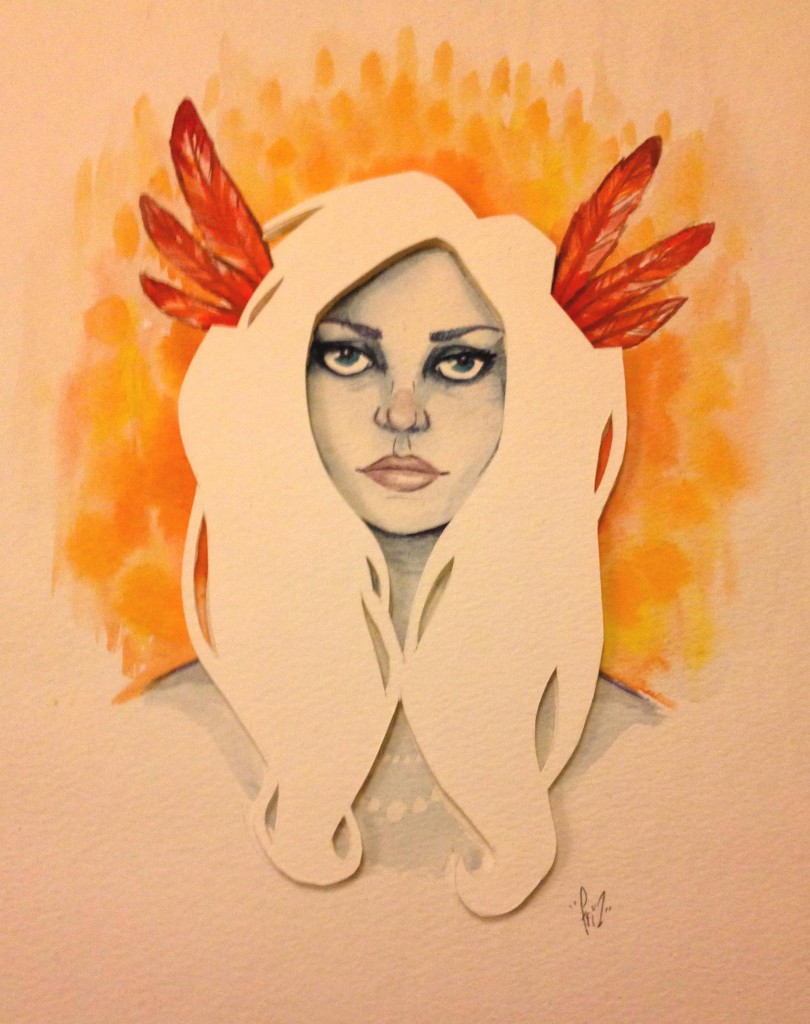 Two recent watercolour paintings involving layering up paper.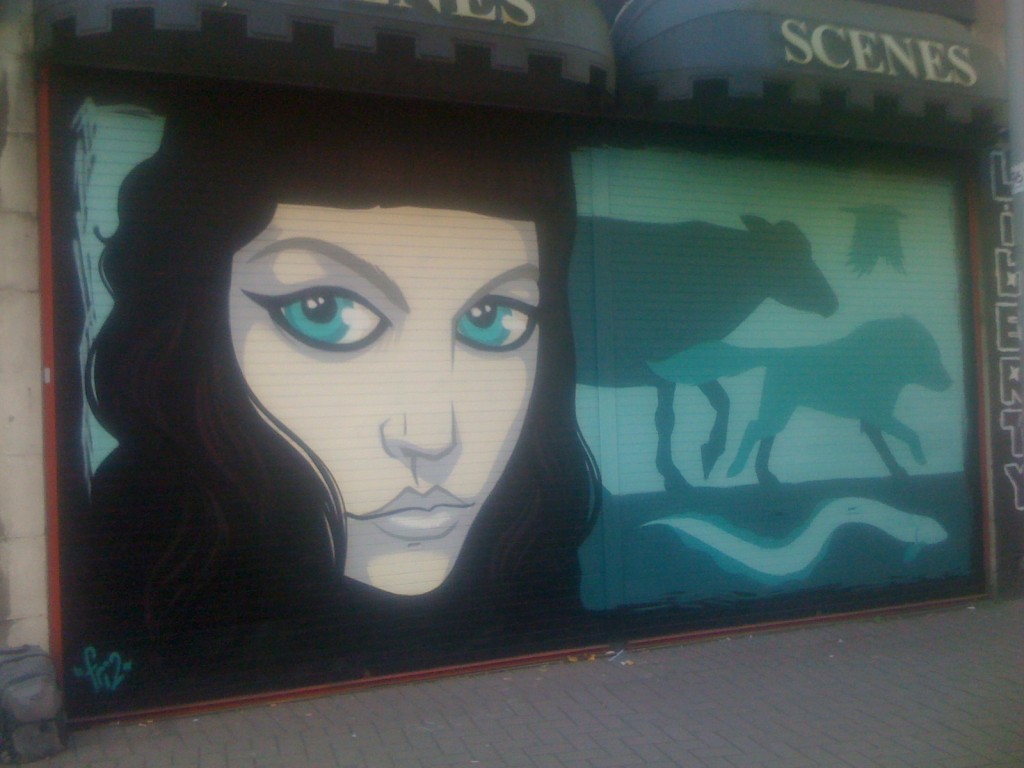 An earlier take on The Morrigan, painted Culture Night Belfast 2014