May…..MAY? Already!? Yeesh, this year is flying by! Here are just some of the projects I've been working on.
El Tigre – T-13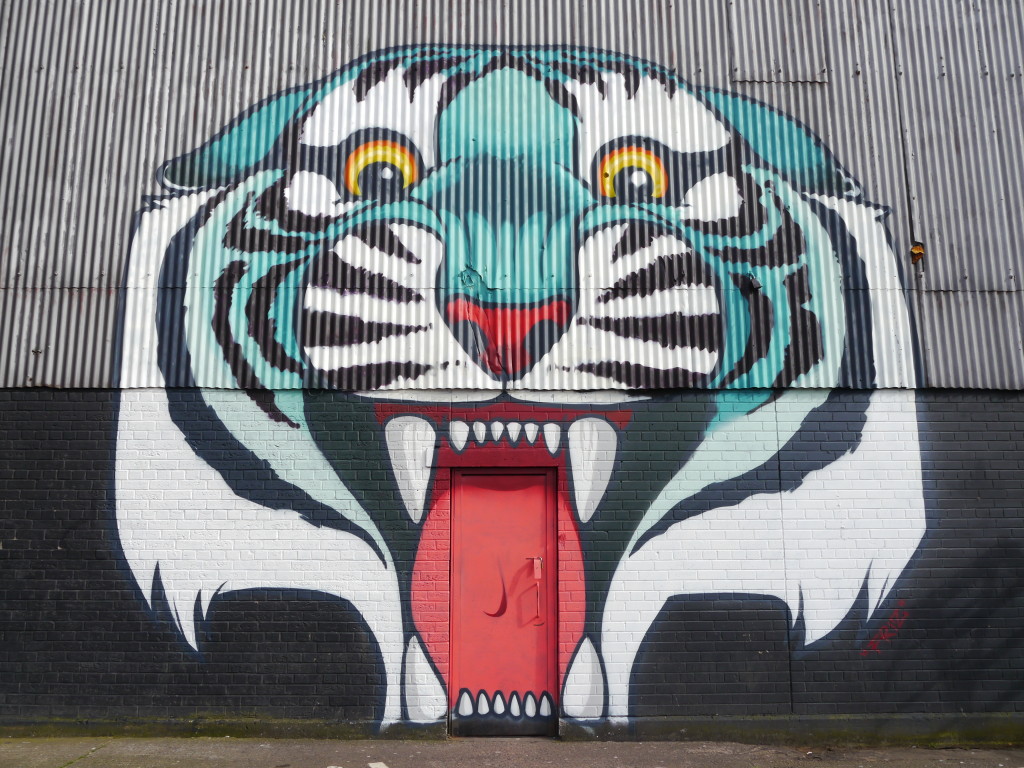 This is the main pedestrian entrance to the ever awesome T-13 indoor skatepark in Belfast.  Have lots of love for the folk at T-13.
White Lady Art – Female Street Art Exhibition and Shaw Paint Jam.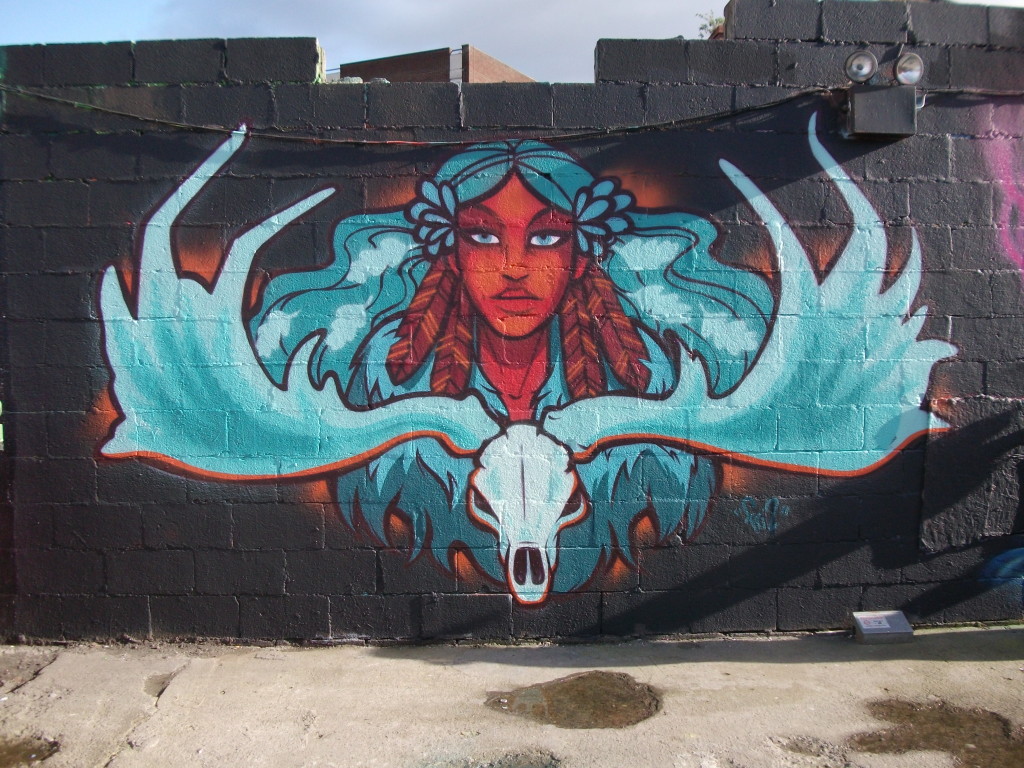 This is the piece I painted as part of the all female paint jam in the Bernard Shaw. This is Sadb, a Celtic Goddess associated with deer and nature. The skull if from the extinct 'Great Irish Elk'.
New 'Gráinne Mhaol' print for the show. Read about the legendary Grace O'Malley, Irish Pirate Queen here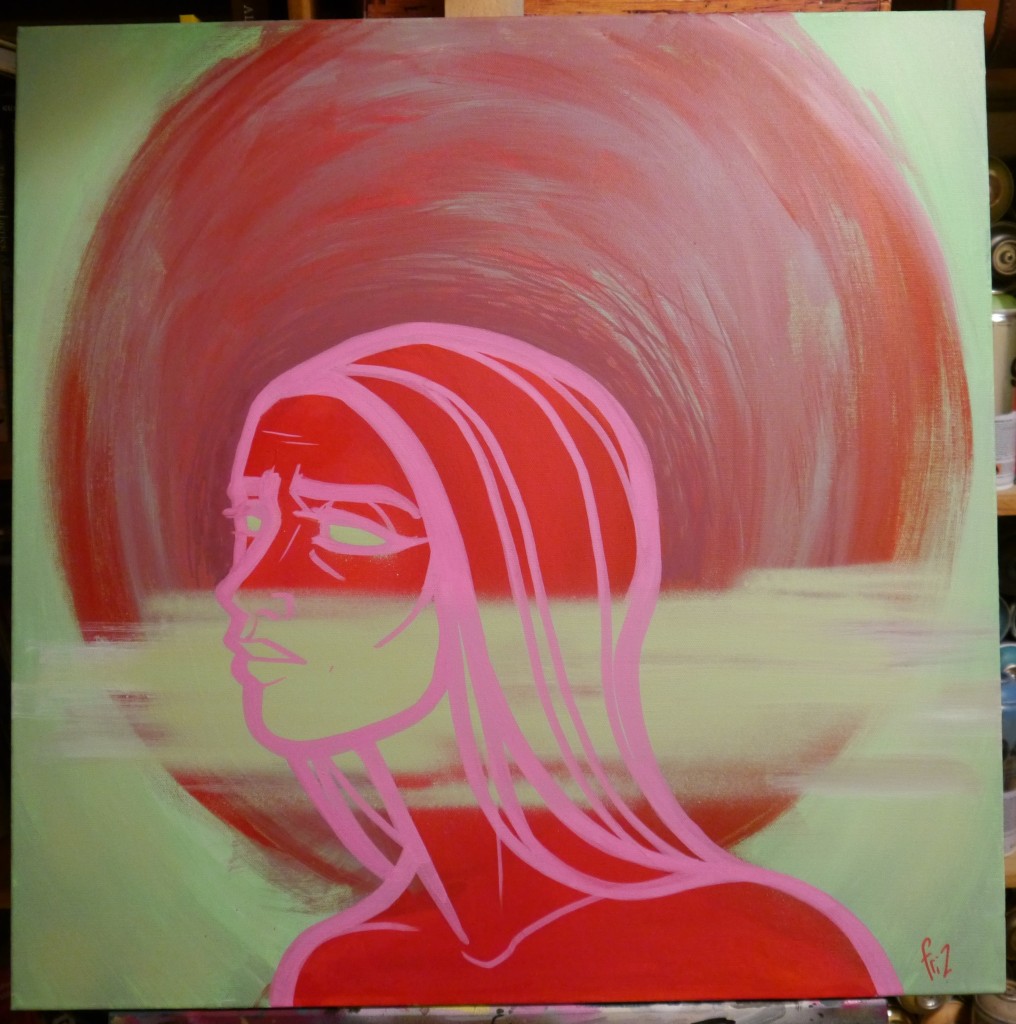 One of my paintings from the show. Acrylic and spray paint on canvas. 'Lilith II'
Hammer YC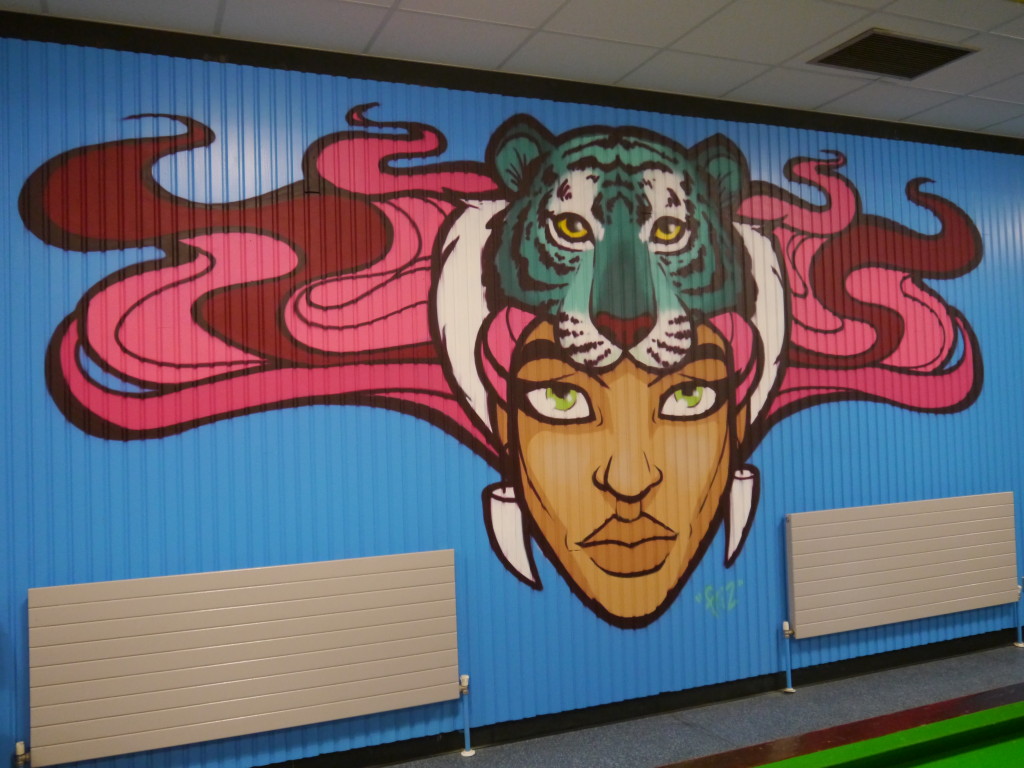 Interior wall painted in Hammer YC in Belfast.