Whitewash X
On Halloween Night the artists did gather and paint. Always a pleasure to take part in a Whitewash event organised by the mighty DMC. This time around it was in Craigavon under a bridge on a wall at a 45 degree angle. I went for a suitably dark image considering the night that was in it.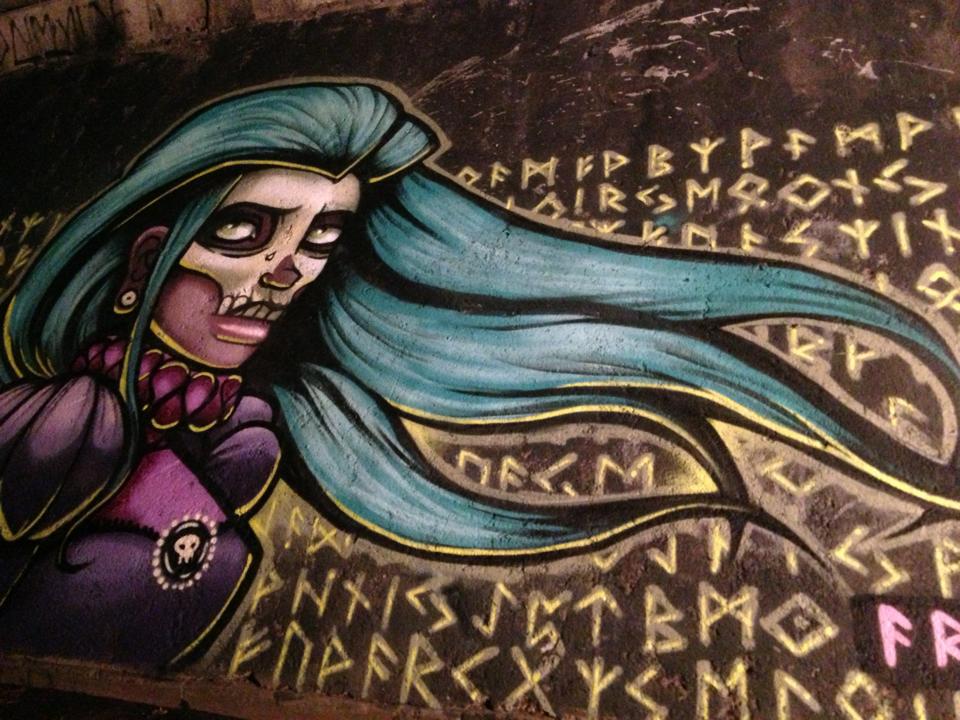 Hammer YC
I've previously done some work with the fantastic people at Hammer Youth Club on Agnes St. in Belfast, so I was so happy when they got in contact and asked me to create a mural for one of the rooms in the centre. Cheers to Alan!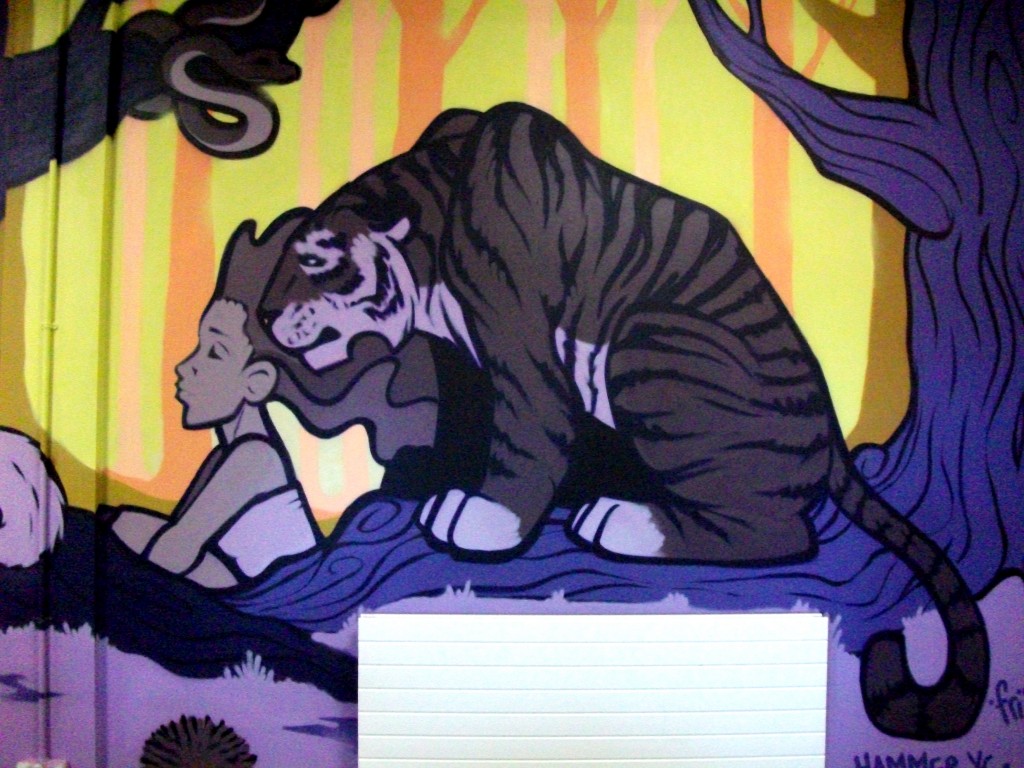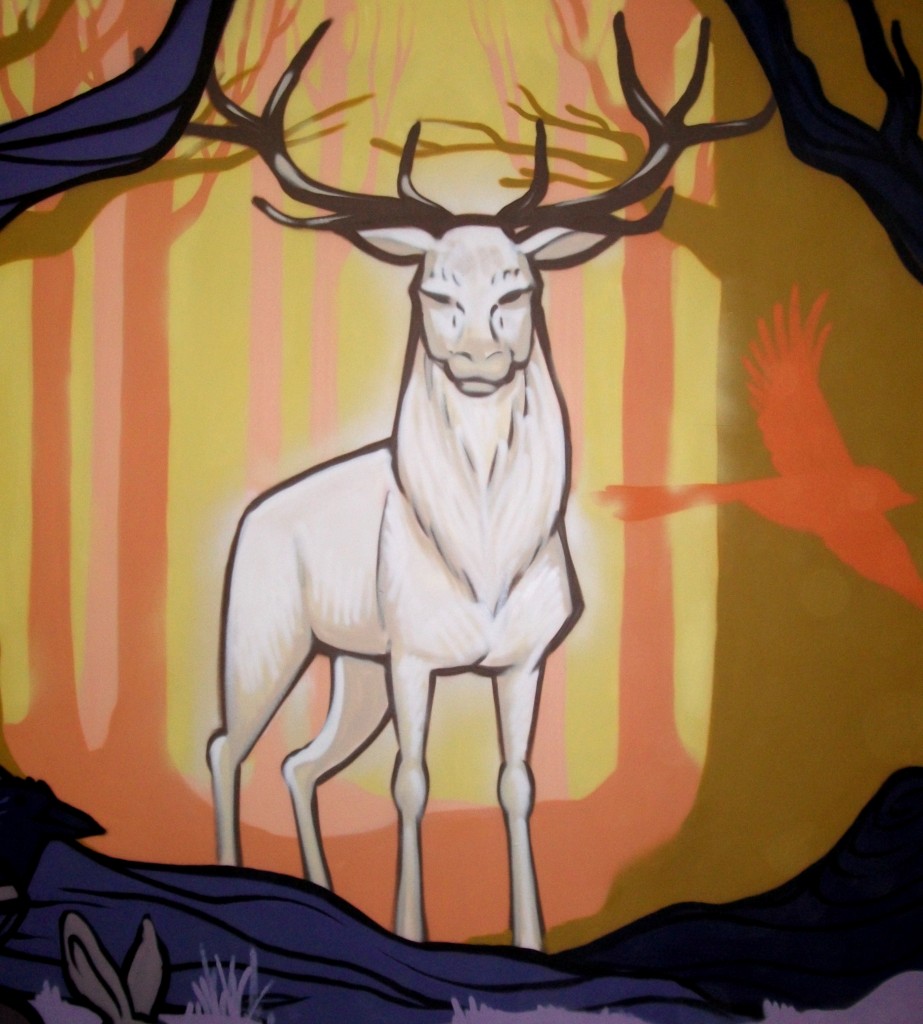 Phat Paint Jam 3 – The Bernard Shaw, Dublin
The third and final Phat Paint Jam organised by Evolve Urban Art in the Bernard Shaw in Dublin. Big up to Ene for the invite.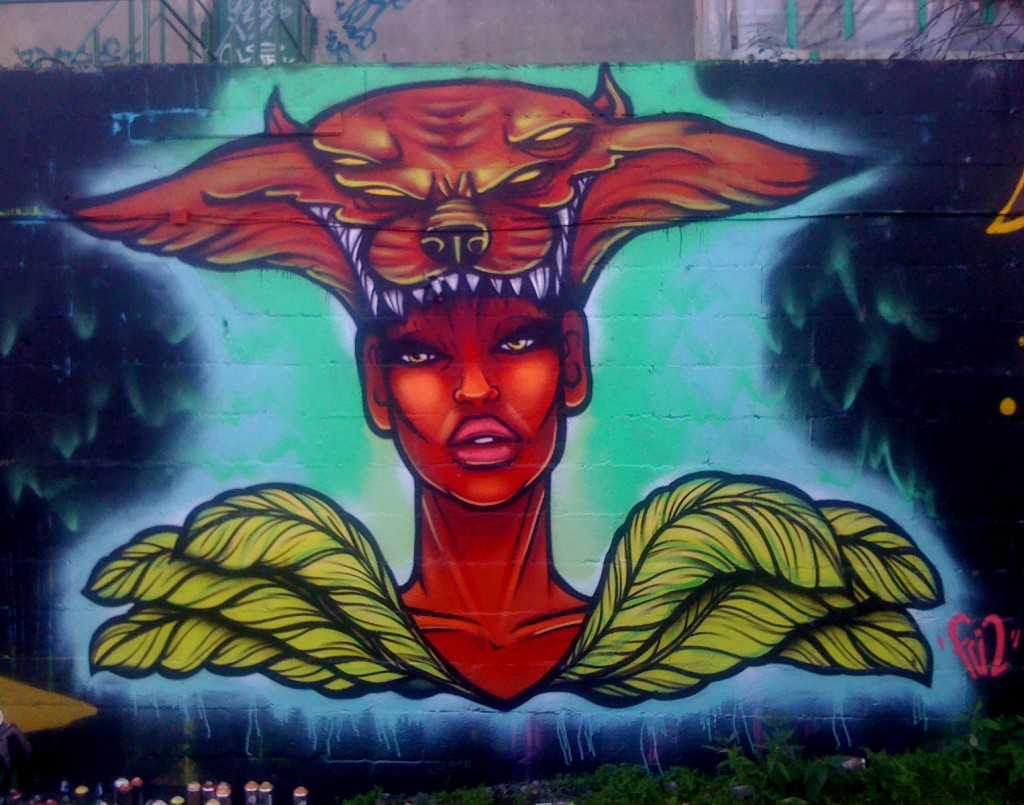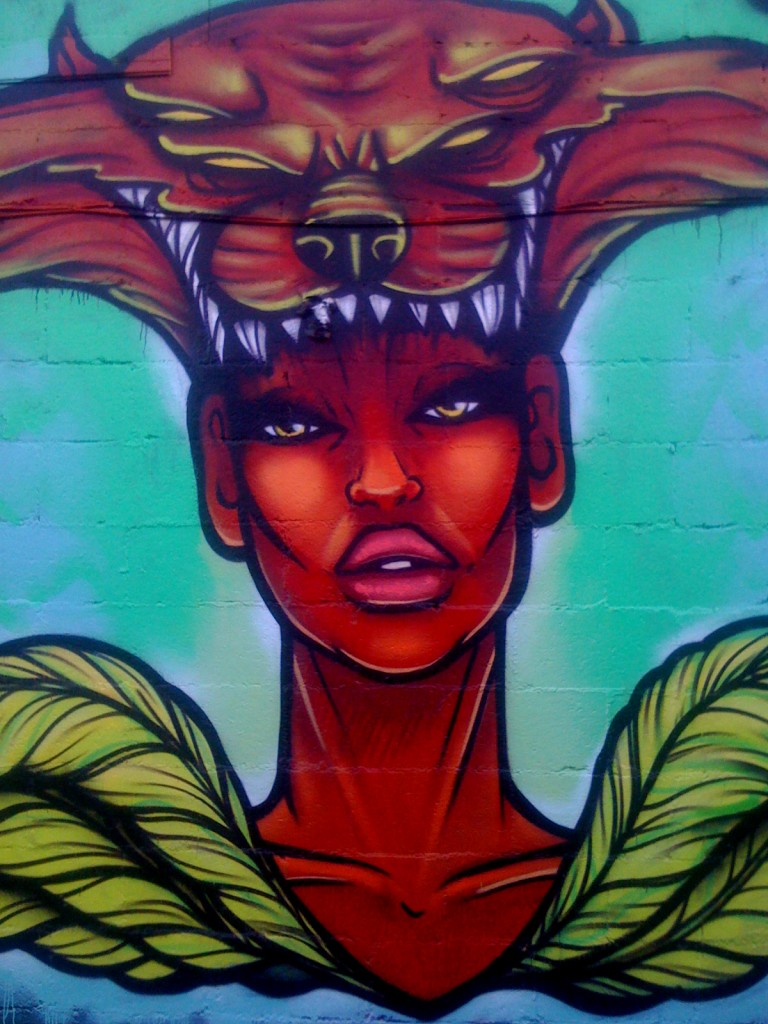 T13 Exposé – Carrickfergus
Created as a demo piece for an Urban Exposé by T13 in Carrickfergus. Went crazy with the glow, I'm loving Montana Black Pistachio. Love to the T13 family x