My new prints for the recent 'Through the Looking Glass' Exhibition in Sligo.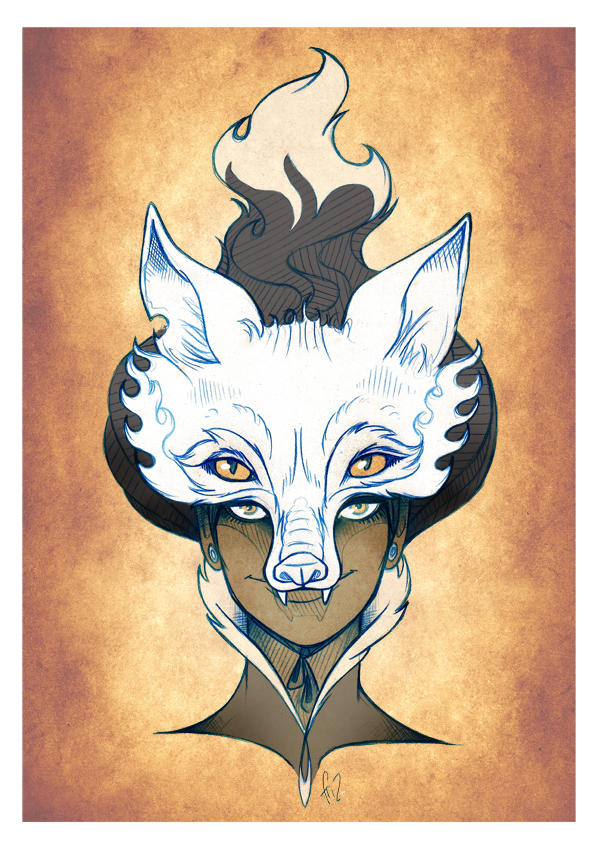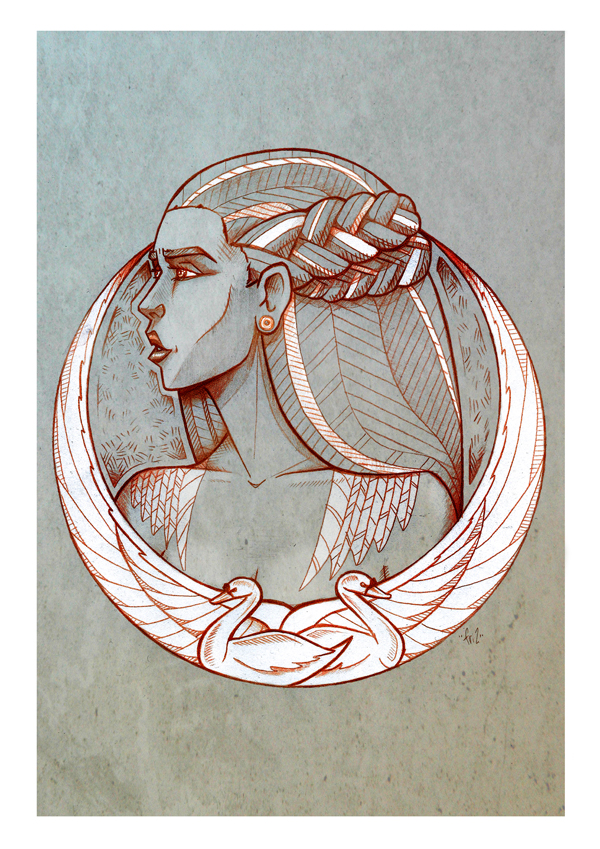 This is Caer, the lover of Aengus Óg. She turned into a swan every other year. When Aengus Óg dreamt of her he was told that he could marry her if he could identify her from 149 other swans. He did, and every other year turned into a swan with her to be by her side.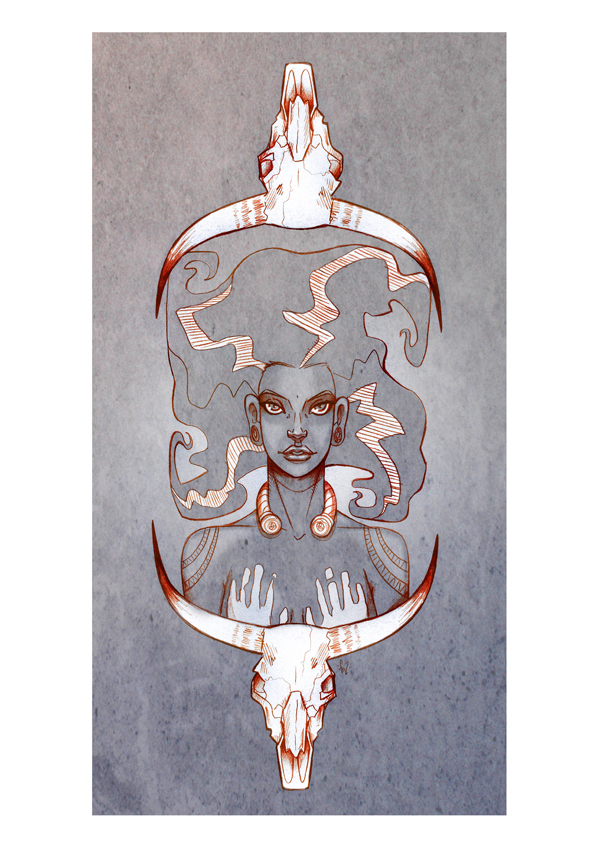 My homegirl Medb – All around bad ass. The two skulls represent the bulls that the 'An Táin' story revolves around.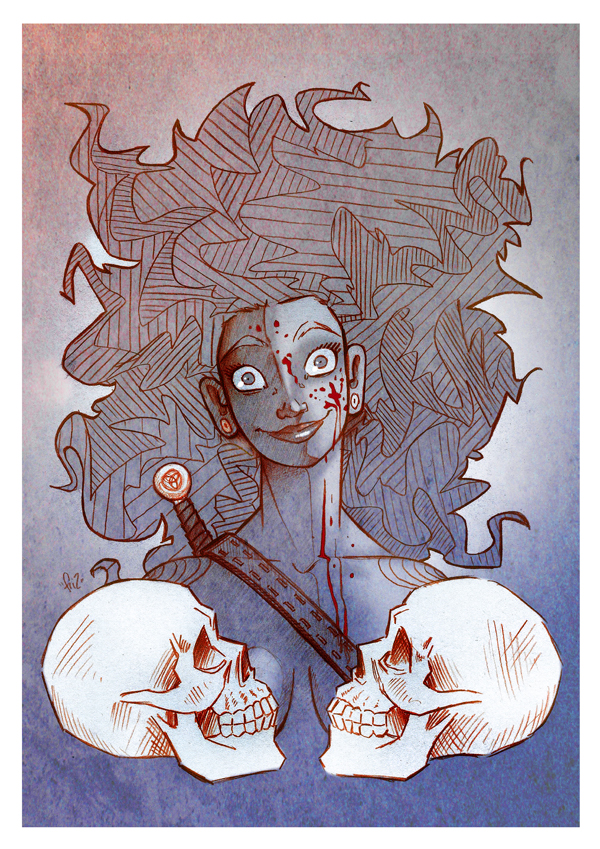 'Nemain – Celtic War Goddess'
A Celtic War Goddess who caused battle frenzy and scared warriors to death on the battle field ( Sometimes featured as one aspect of the Morrigan). Years ago a pet project of mine and some school friends featured Nemain as one of the central characters. We decided she would be slightly unhinged and kooky, I still picture her like this
Many thanks to Wayne O'Conner for curating the show.
Email this address for details on purchasing prints.