RYAN'S BAR, LISBURN RD., BELFAST
This is a project that's been in the works for a long time, which finally came to fruition in August (though I only got it truly finished a few weeks back, Godzilla had no tail until then!). The brief was very loose, essentially Godzilla+Robots=Yay!. My take on this was to do a mash-up of different b-movie imagery, alien brain invaders, the scientist who's created a monster comforting the damsel in distress, Godzilla VS 15′ Luchadore … the usual…. and killer robots. I kept the colours bright to reflect the old school printing techniques the posters used to be produced in.
CUCKOO BAR, LISBURN RD., BELFAST.
Myself and Verz were asked back to do some more work in Cuckoo which we were delighted to do!
Here are the pieces I worked on.
TOMS – The Art of Giving Tour Exhibition.
LITTLE GREEN STREET GALLERY
The good folk at the Little Green Street Gallery invited me to get involved with the TOMS – Art of Giving Tour exhibition which involved customising a pair of TOMS shoes for a silent auction.  TOMS ethos as  a company is  that they match every pair of shoes purchased with a pair of new shoes given to a child in need. One for One. It was an awesome event to get involved in.

FUAS –
Festival of Urban Art Sandyford
Another fantastic event which I was so happy to have been part of was the very first Festival of Urban Art Sandyford. The organisers did an amazing job, the site was deadly and there were a great bunch of lads getting their paint on. The photo says it all, serious talent! Had an epic weekend.
ALLEY CAT BAR, BELFAST
Had the great pleasure of collaborating with Danleo on a mural in the new Alley Cat bar in Belfast. Cracking bar with artwork gracing the walls by Kieron Black and Lee Boyd also.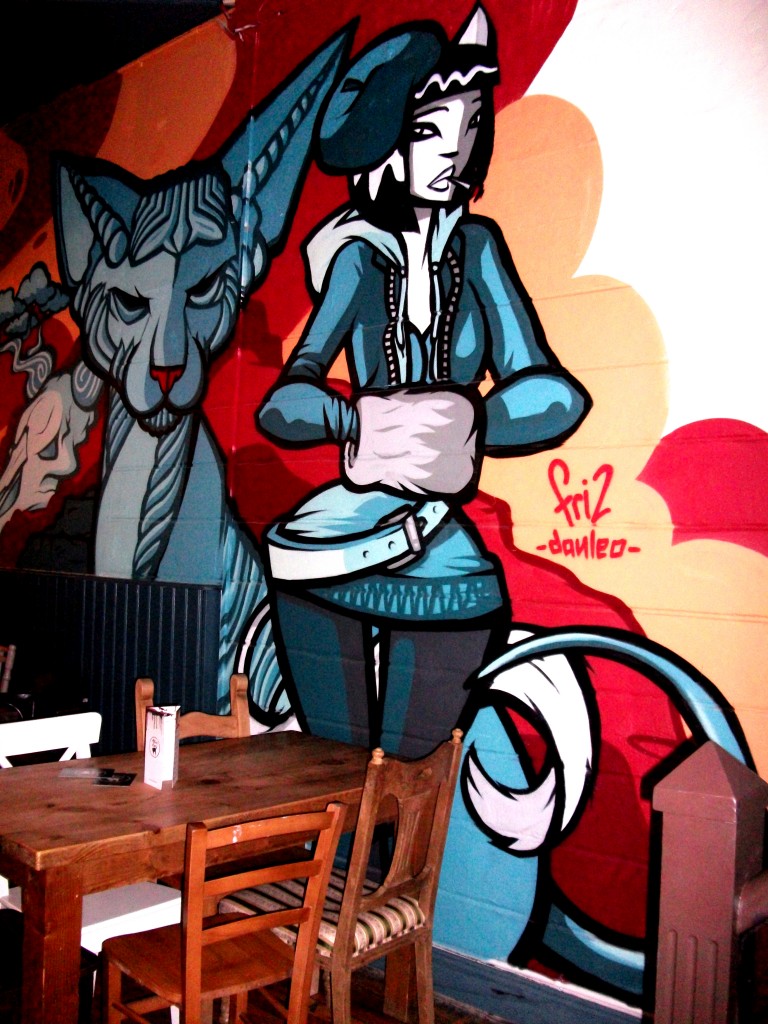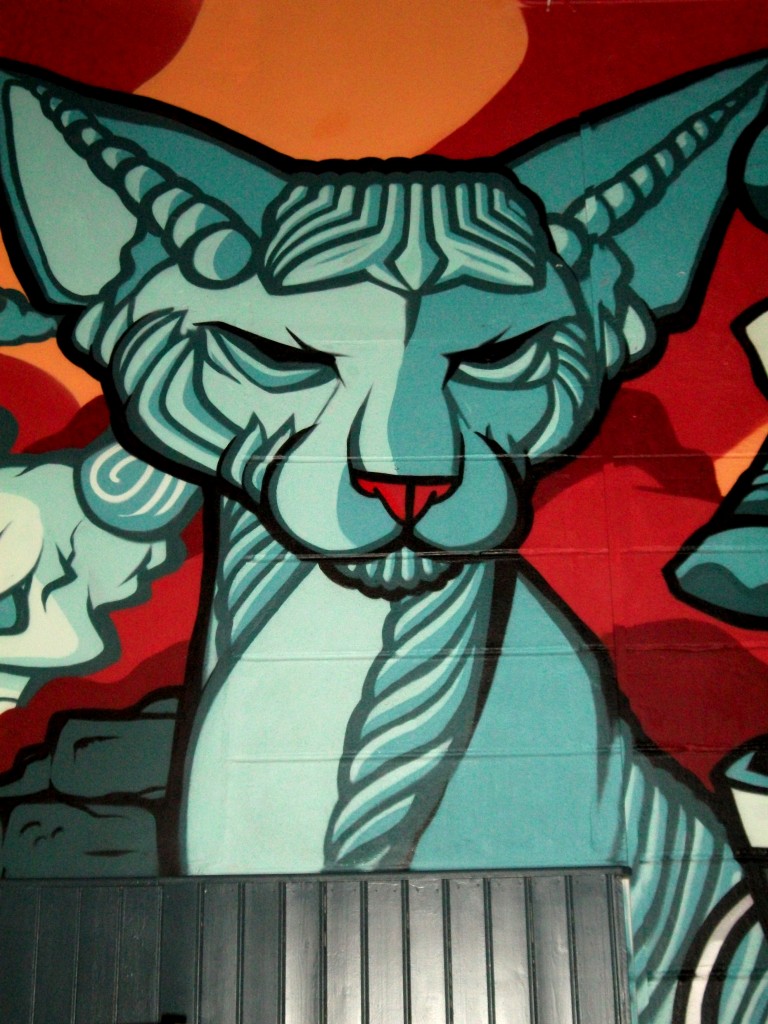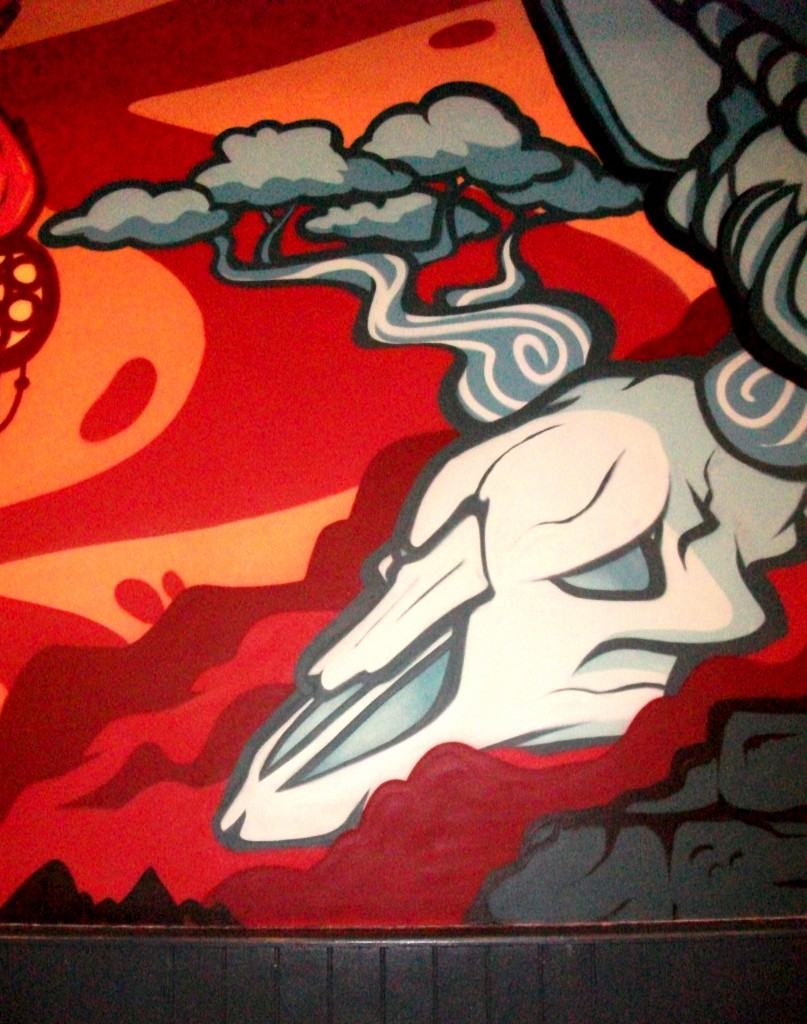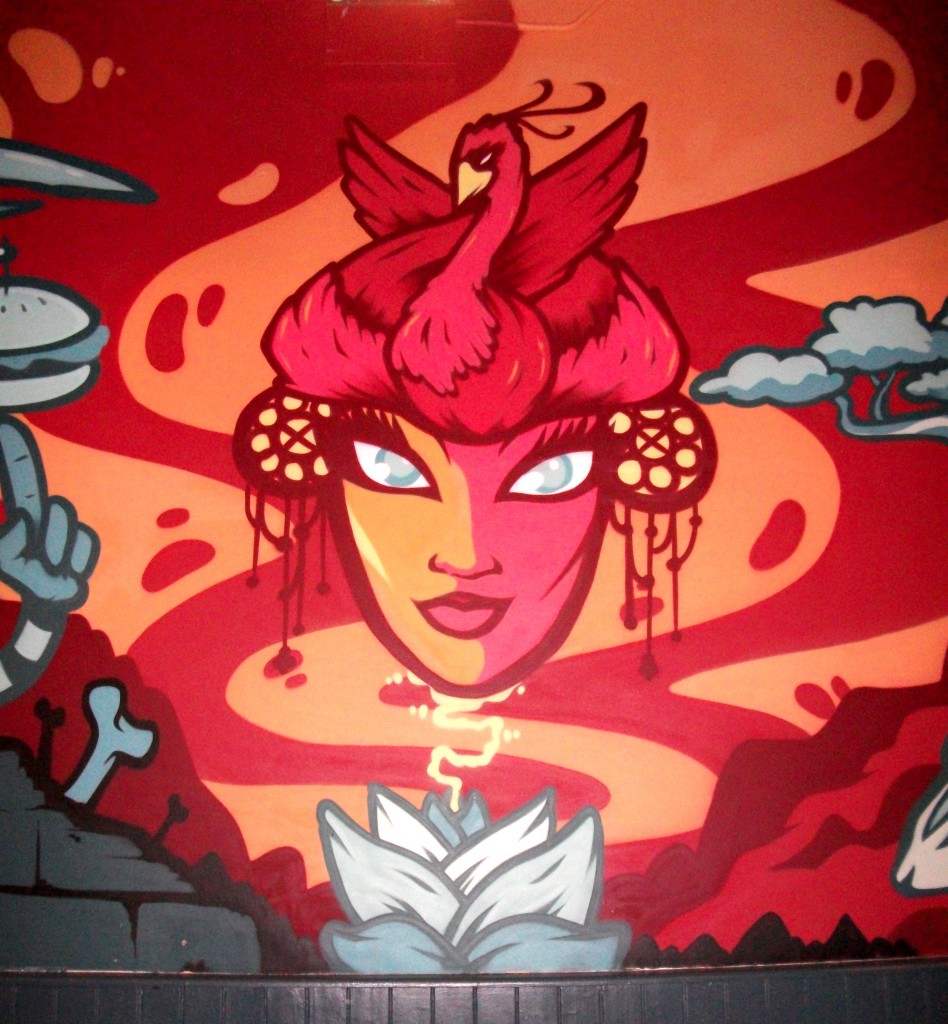 collaborative character with Danleo

BELIEVE I AM – POSTER COLLABORATION
I teamed up with the wonderful Ro and Lo at 'Believe I Am' to collaborate on an inspirational poster with graphic designer Myles Dumas. Character by me, design by Myles Dumas.
Believe I Am is a collection of transformative designs and apparel that utilize sports psychology techniques used by pro athletes to help aspirational women succeed in life and in sport by developing positive beliefs about themselves.
This poster will be available for purchase here at the Believe I Am website