I've been having a most wonderful Summer this year with lots of interesting projects on the go.
First up was the ever enjoyable WhiteWash 6 in Portadown on July 27th. As always the crew at the MCAC and DMC put on an awesome event filled with amazing tunes, people and live art, with a few beers to wash it all down. The piece I painted on the night was roughly 7×8′, spraypaint, and named 'Courting Death'. It's often the case with me that when I put pen to paper I have no idea what the end result will be, and this image was one of those times.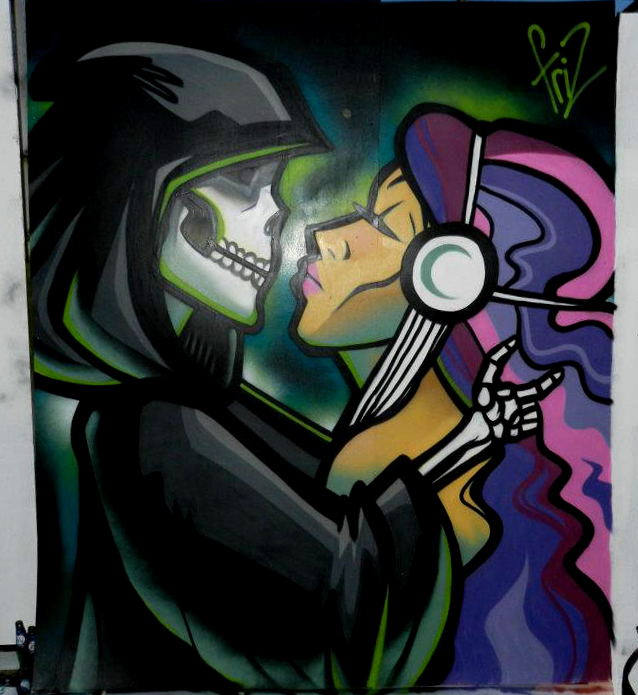 Following that I had a commission to paint a custom-made skate deck ( Made by Fall Longboards)
My first time painting on a surface like this and I really enjoyed it, hoping to do some more in future!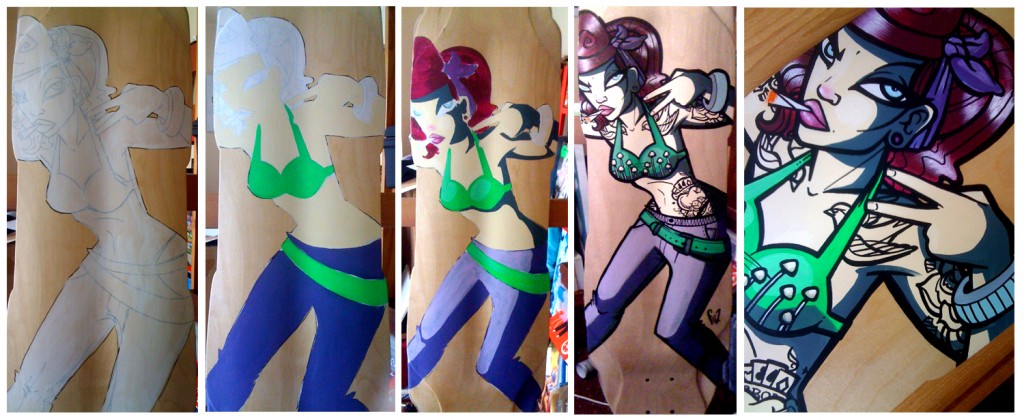 Last weekend, as part of  Sligo Summer Festival I was commissioned by the Sligo Borough Council to paint the front of a disused building in the town centre. The site, on Castle St., is roughly 8×39 foot long. I was given a lot of free rein to come up with my own design for this wall that reflected the Sligo Borough crest so I was happy to get stuck in and let my imagination roam a little.
The central character in the final piece is a representation of the Garavogue river that flows through the town. She wears shell earrings and a crown of oak leaves, two symbols present on the crest. Other parts in the design that are featured on the crest are the tree, hares and stones (representing the tower/castle). The two prominent mountains visible from the town, benbulben and Knocknarea are in the background.
Many thanks to S.B.C, Foleys bar for the lend of a ladder, and to Katie Boyle who came to lend a hand on the Saturday (watch out for this girls work in the future!)
Finally, I also managed to fit in painting two walls this month:
The first, painted with KVLR and This Means Nothing, on Lower Garfield St in Belfast
The character I painted on this wall was a nod to tribal cultures and their affinity with nature, in this case wolves.
The second piece was on part of the Peace line in Belfast, was a big moment to have left my mark on such an iconic, historic wall.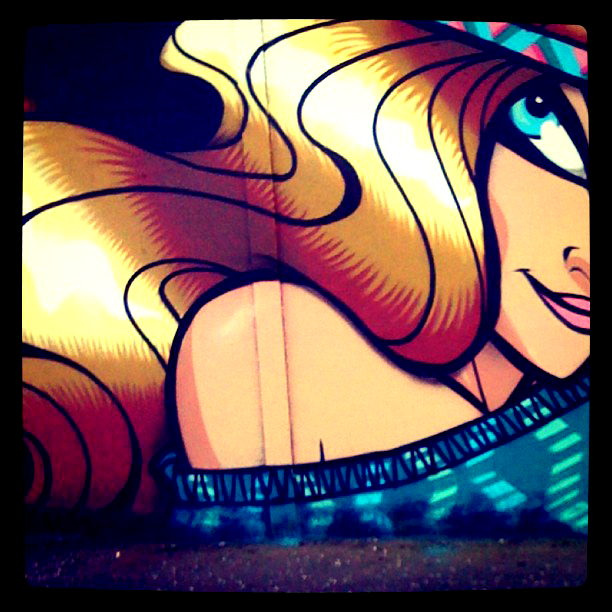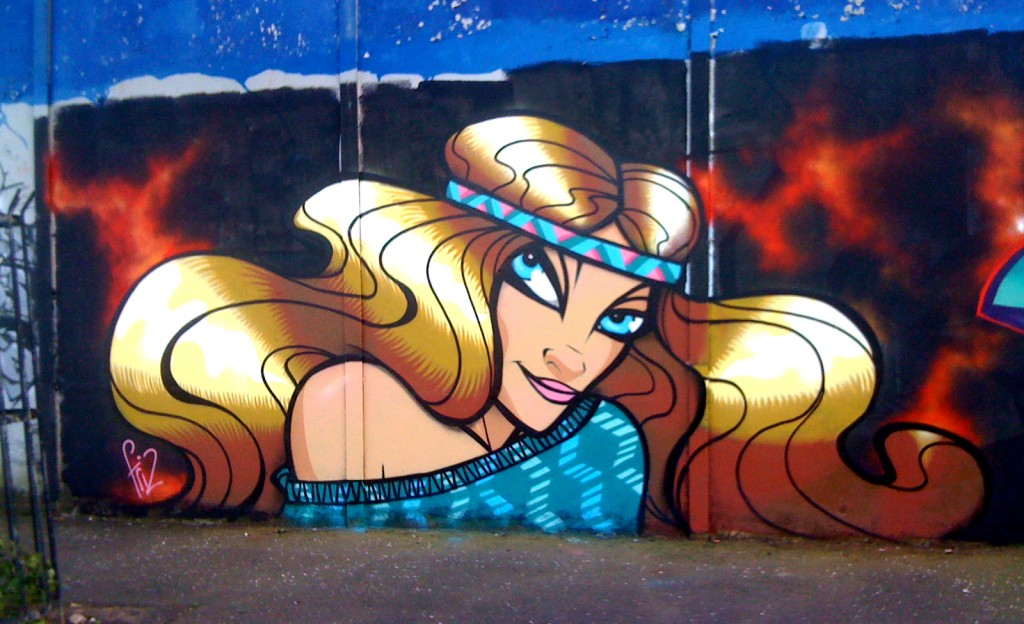 Shout out to Rask and Glen
phew, think that's it!
YEO!