I had high hopes for Whitewash V at the MCAC in Portadown, and I wasn't disappointed!
I was lucky to have been invited as a guest artist to paint at the event by DMC and I was in amazing company. Other artists painting on the night included ADW, Matthew Knight, Visual Waste, JMK, FOX,Chris Cunningham, Lee Boyd, BAG and DMC himself managed to rock up an awesome piece while running the show! Shout out to Verz (who I finally met on the night), Thee Renrut, Gerry, Eoin, KVLR and Tweet. If you didn't get down on Friday you still have  a few weeks to check out the work. Great tunes, awesome art and good company. Can't ask for anything more! Missed this one? Don't miss the next! This event is just gonna get bigger and better!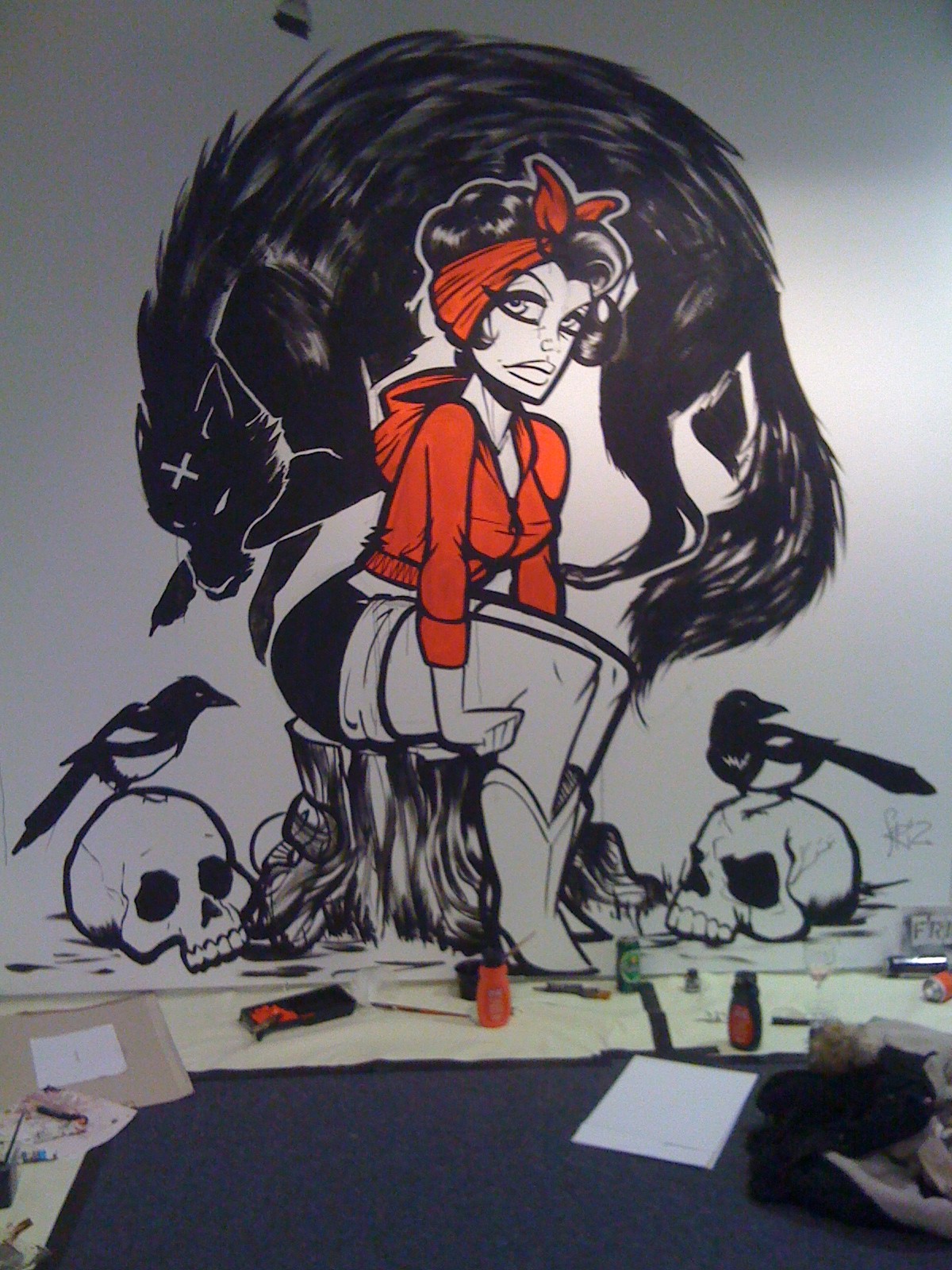 This is the piece I did on the night, 'Lil' Red'
yeo!